We're Back in Person!!!
Live and in person at Paradise Recreation Center 2nd Wednesday and 3rd Friday.
There are rules... of course.
The tables can not be moved.
We will be at 50% occupancy (usually 12 tables - only can use 6)
Up to four people can sit at a table, but masks have to be worn by all.
We will have a sign in sheet to keep track of who was there just in case.
(I will make a new one which will include Name, Email, & Phone).
Hand sanitizer will be provided.
Masks will not be provided, so you need to bring your own.
(I will have a box just in case)
If you touch someone's device, you will need to sanitize your hands and/or replace gloves before touching anyone else's device.
(I will bring gloves for myself and will be replacing as needed - I may have extras.)
Welcome to the new normal for a while...
Hope you can make it!
Our Online Forum is Open!
If you have questions or comments between meetings, you can ask in our Forum!  Before you can join in conversations, you must Register Here.
MUD & AUDI are FREE!
No Membership
No Dues
No Fees
FREE, Free!
Residents of The Villages are Welcome to stop in and get help or training on anything Apple makes!
The Original Apple Help Meeting!
We have been helping residents with Apple products with one-on-one meetings for over 10 years! MUD started January 2009 by Tony Cottell. Thanks for the great idea!
Free Access to Lynda.com!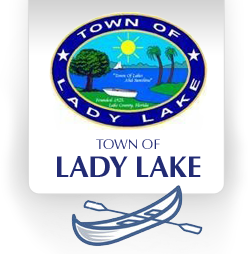 If you live in Lady Lake and have a library card for the Lady Lake Library (you can purchase one for $20/yr if you live outside Lady Lake- hint hint), you now have access to Lynda.com! The is huge!
Lynda.com is an online education company offering thousands of video courses in software, creative, and business skills. Founded in 1995, the company produces video tutorials taught by industry experts.
This normally costs $25/month and it is free for Lady Lake residents! You just need to get a library card (takes 4 minutes 37 seconds) if you don't have one and wait a couple of days for the data to reach Lynda.com.
MUD (Mac Users Drop-in)
This site is the idea of MUD founder Tony Cottell.  He wants new Apple (Macintosh & iOS) users to be able to learn the Apple simply and easily. No fancy books, no hard-to-follow videos, just Apple users helping Apple users.
MUD Macintosh Users Dropin
AUDI Apple Users Drop In
Hope you enjoy.
MUD meets every 2nd Wednesday at Paradise from 9 to noon.
AUDI meets every 3rd Friday at Paradise from 9 to noon.
Paradise Recreation Center
1403 Paradise Dr
The Villages, FL 32159
How to get the Most out of a Help Session
Know your Resident ID number AND your 4-digit golf PIN number. (Both are necessary to connect to the internet)
Know the User Names and Passwords for all of your Apple accounts (often all the same) and for any accounts or applications you may need help with (Gmail, 1Password, web sites, encrypted files or disks, etc.)
Bring the device (Computer, iPad, iPhone, etc.) with you the help session. Most often, we can't help if can't see and work on the device.